Suzuki GSR 600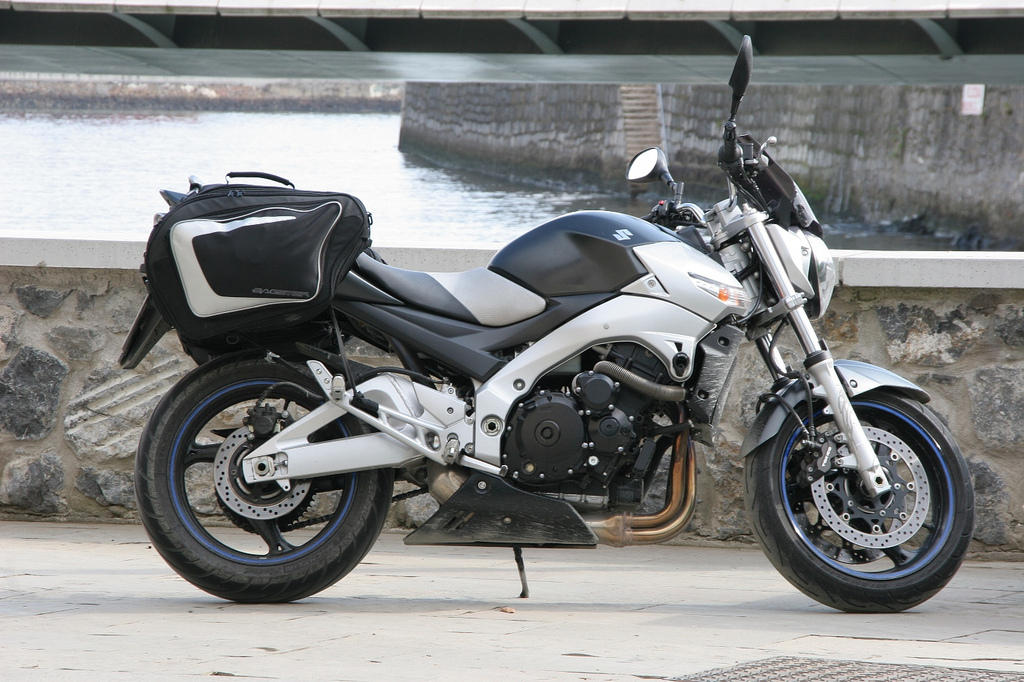 I was in love of the Honda CB 600 Hornet, but I wanted to test a different brand. Suzuki presented their streetfighter around that time, and was the opportunity I was waiting for.
That was the change I needed: I was crazy faster behind some friends (shit, I will never forget following Isaac Feliu at Camarasa lake). I also increased my traveling range, doing the Spain round in 15 days with my girlfriend. That was the time of Moterus.es, a big spanish bikers community, and there was always something happening every second weekend.
I just crashed once with her, nothing serious, but refreshed again the "more power than brakes" motorbike rule.
After the Spanish round trip, I knew that the evolution was needed. I was looking for a more traveling range, and I gave it in exchange to my dream bike, an Honda VFR 800 VTEC
| | |
| --- | --- |
| Bike from | 2006 |
| Owned | from July 2007 to August 2010 |
| Kilometers | ~35.000 |
| Current status | sold |