Honda VTR 250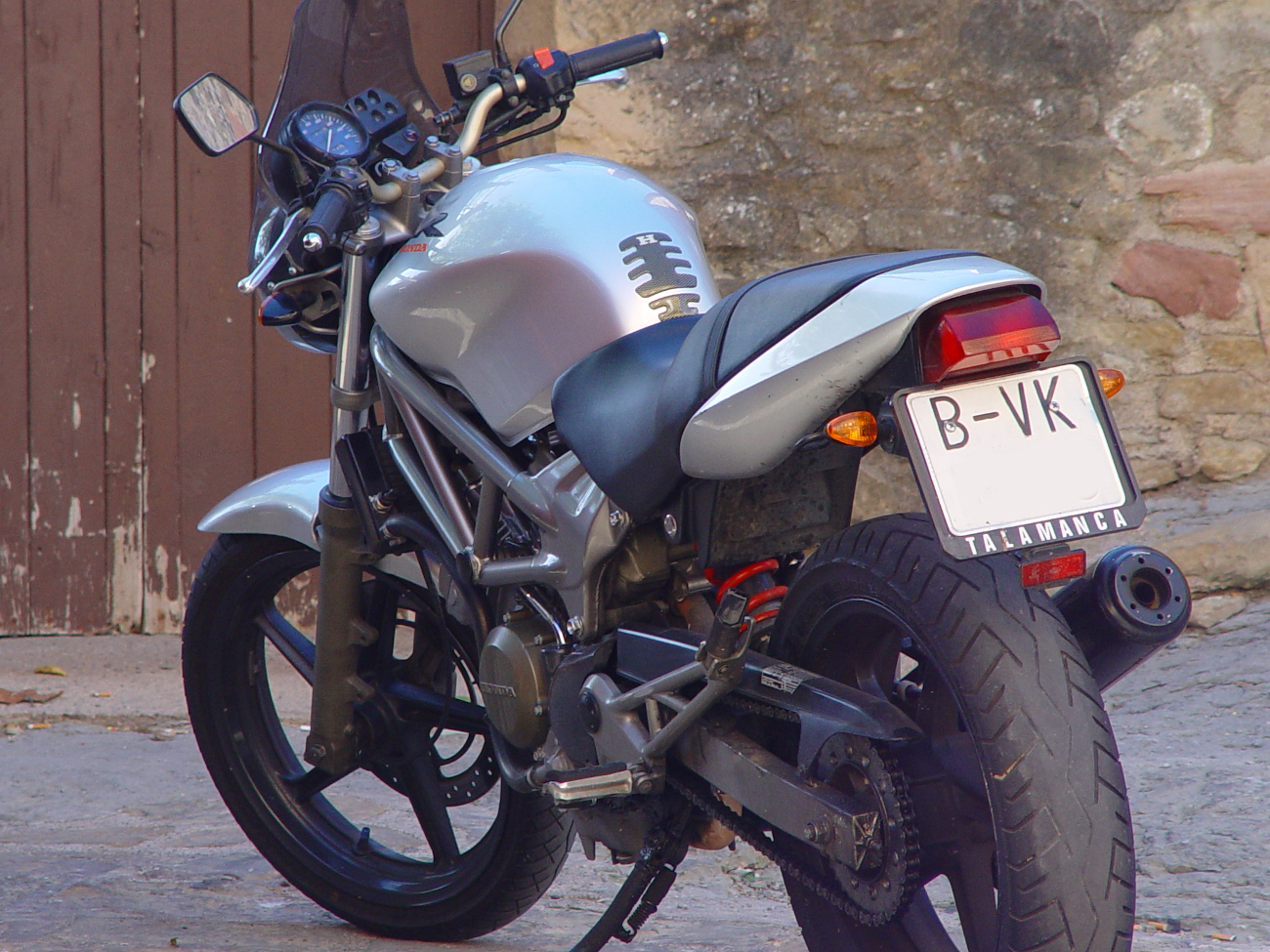 I got my driver license in September 2003. While getting it I was searching for a suitable bike. One day I entered into a shop asking for a Honda CB Two-fifty and saw this one, got in love, and bought it even before having the license.
She quickly became my shoes, could not remove it from my ass, going everywhere with her. She was my partner for my first trips: Catalunya, some Spain and several solo trips to Toulouse (France) across the Pyrinees.
Smooth, lightweight, powerful and fast, she taught me that a bike always has more power than brakes. In the really twisted roads that we have in Catalunya, I could beat bigger bikes, and I felt very proud of getting skilled with such a small bike.
I crashed her 7 times, with never more issues than a bent handlebar, except for that day that another bike crossed my way... With this one I swallowed the "Honda is Honda" mantra.
I got an issue with the sensor of the cooling liquid and got overheated, causing an engine failure that made the fix too expensive, so I gave it as an entrance to the next bike, a Suzuki GSR 600.
Some years after, a friend of mine sold his unit to me and I did a deep renew on it (Yay! my second VTR!). I used it as a city bike to avoid driving my big monster through Barcelona. Later on I moved to another country and had to sell it after a couple of years untouched. A bike should not be stopped for long.
| | first | second |
| --- | --- | --- |
| Bike from | 1999 | 2001 |
| Owned | from August 2003 to July 2007 | from September 2014 to April 2022 |
| Kilometers | ~70.000 | ~ 10.000 |
| Current status | sold | sold |