BMW R 1200 GS Adventure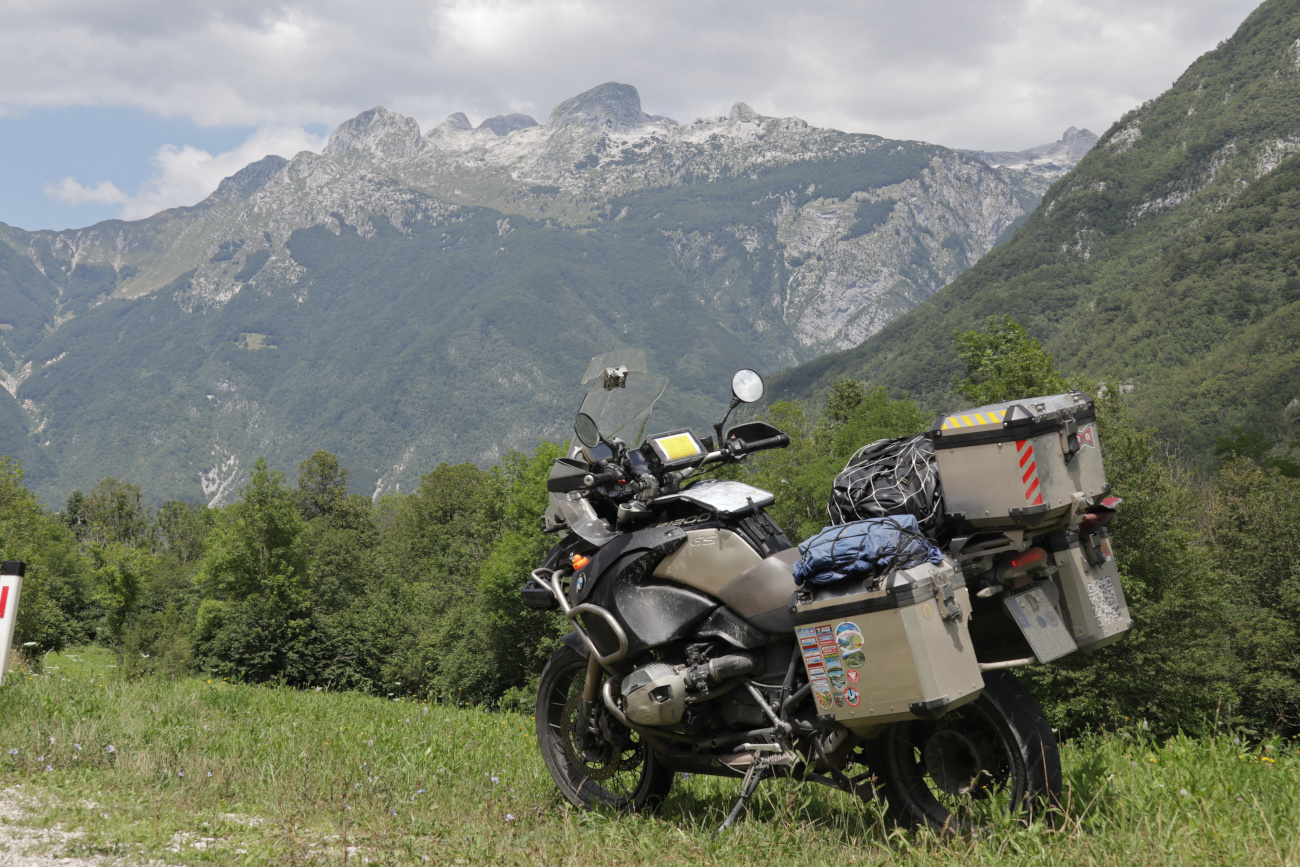 Lost the fear of big bikes, this was a logical move. Not pretty, not fast, heavy and overpriced, it was not calling me the way that the VFR did to me. But was a serious tool for traveling. Amazing packing possibilities, extra big fuel tank (my record is 650 kms with a single fill) and a way more relaxed position.
My group of friends already moved to this bike some years before. I saw what this bike could do in good hands (hola Isaac, Valentí, Francesc & Juanma), and the expectations were high. When I got it between my legs I felt like an ant over a monster. I took it from the dealer and the first kms was a twisty road, that she traced suprisingly good. What? Such a monster draws like this? Interesting...
She has owned me little by little. I did hundreds of kms a day without even noticing. I followed my crazy friends offroad, where she behaved better than me. Portugal 2014, Transpirenaica offroad 2014, Millau-Colliure offroad 2015, Alps 2016, Alps 2017, Germany 2017, Montenegro 2018, Carpathians and Balkans 2019, Alps 2020 and 2022, and thousands of kms of curves, broken tarmac, unexpected offroad in Ukraine and Romania... Gosh she is the definitive traveling tool, packed like a bus and driving like a bicycle.
I crashed her offroad uncountable times, and never had an issue that stopped her. I even got bumped from the back in Bosnia, but she still gets up an stays hungry for more. I can't imagine a better partner for traveling.
But it's a BMW. That issue with the back wheel sensor, that crappy pressure sensors, these expensive parts and accessories... I learned to do the service maintenance on my own with her, as long as electronics allow me. But she lets me do so, she appreciates the love I give to her.
| | |
| --- | --- |
| Bike from | 2013 |
| Owned | from August 2013 |
| Kilometers | ~75.000 |
| Current status | owned |